DCS Web Solutions - a complete web solution company located at Gill Road, Ludhiana (Punjab) India, provides services in web designing, website development, Domain Name Registration and Search Engine Optimization services.
DCS is a fast-growing company providing full-service web products and project development, including website management products,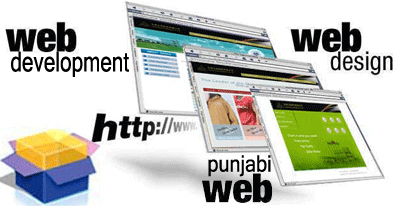 e-business site development; re-design development; creative services, graphic design, project management and complete custom development.
DCS is a full service web design company working to solve internet related problems of small scale, medium and high level business organizations. We have one mission: design and provide a powerful Internet presence for small to medium sized companies looking to establish a web site.
DCS TEAM: We have a committed team of professionals with experience in various fields. Our developers keep themselves updated with the latest technology trends. Our skilled people share a common vision of growth. We do what we believe in, and we believe in what we do.
Our website designs are creative and custom graphic designs excellent. We are excellent in Dynamic Web Development Solutions.
We have an excellent team of................ known as "DCS Team"
1.
Graphics Designers.
2.
Website Designers.
3.
Web Developers.
4.
SEO Experts.
5.
Content Writers.
If you have any question related to web designing, website development, web promotions or Search Engine Optimization, you can contact with our DCS Team: Call: +91-99155-33640 or send your query at: admin@dcswebsolutions.com